I "learned to swim" as a child, meaning I could jump in, tread water, get from one side of the pool to the other, and get out again. So, I achieved my swimming proficiency certificate!
In the years that followed, I fashioned a stroke but my technique was lacking. In 1996, I moved to London to study Osteopathy and happened upon a weekend workshop to "improve your front crawl with Steven Shaw". My swimming was transformed and I have swum the Shaw Method ever since.
I returned to Scotland in 2000 where I have raised my family and practised at Framework Clinics as an Osteopath. In 2019, almost 20 years later, I fulfilled a long-held ambition and qualified as a Shaw Method swimming teacher.

Swimming is a continuous learning experience. I no longer swim lengths, counting as I go, or watching the clock. Now I can easily spend an hour in the pool, playing with and exploring each stroke, noticing how I am moving in the water, feeling the water against my skin and most of all enjoying the journey.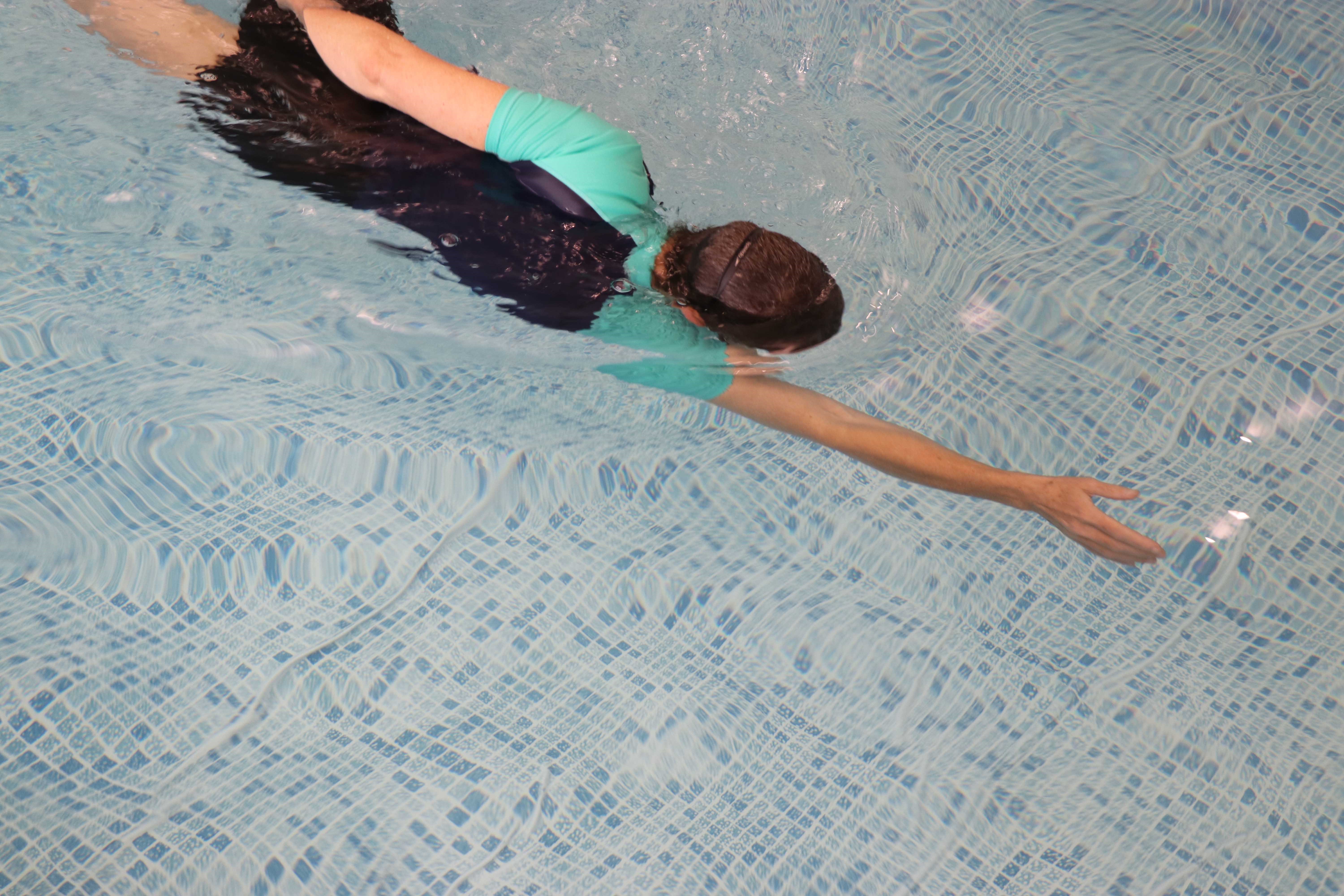 I hold the following qualifications:
STA Level 2 Award in Swimming Teaching
STA Level 2 Certificate in Swimming Teaching
STA Level 2 Award in Safety Award for Teachers
I qualified as a Shaw Method swimming teacher in 2018

https://www.artofswimming.com/category/shaw-method/
I qualified as an osteopath in 2000 and retired from practice in July 2021

http://www.frameworkclinics.co.uk/
I trained in JEMS® Movement A.R.T. (Analysis, Rehabilitation and Training) 2012 to 2013